I haven't blogged in so long! I'm very sorry for anyone who usually come onto my blog! I have been quite busy, and to be honest, lost my motivation! But I'm back!... Wonder for how long...
Anyway, I was walking home today, and the sky looked so grey and dull, and I walked past an old telephone line with two birds sat on it. I don't know why but this image looked really interesting, so when I got home, I painted from my memory.
ACRYLIC ON CANVAS 35cm x 25cm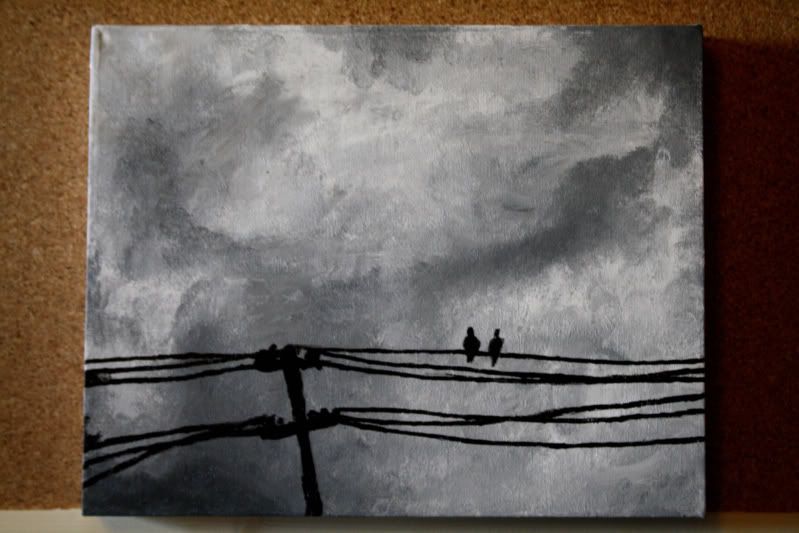 The past week I have been in Cantoria, Spain with my good friend Juanjo, Here are just a few photos I took that I want to share with you... (CLICK TO SEE LARGER)
don't forget to bookmark my blog and come back soon!
THANKS FOR READING, LUKE.